DESPLANCHES
Member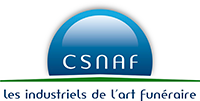 Stand
Description
French creator and manufacturer, we offer a large range of funeral stationery: Condolence books, boxes for cards, document folders, not to mention our different special collections 'Yris', 'Boxapla', Condolence cards…
Present throughout France and widely in Europe we have a solution for all your funeral stationery needs.
Come and visit our stand to discover our new products.
Sector of activities
Ceremony

Announcements / Registers of condolences
Contacts:
Anne Leroy
Sales manager
0472880430

   
 




Products
Condoléances book 1190 D2
DESPLANCHES
Welded cord condoleance book with a decorative colour band
Two-tone : original combination of a black condoleance book with a colo...
More information
Fabric carrier bags
DESPLANCHES
Fabric carrier bags
Non-woven fabric bags with reinforced handles 35+10x45+6cm
Grey
Can be personnalised with your company detail...
More information
Luxury paper carrier bags
DESPLANCHES
You requested them, we now provide them:
Luxury Paper carrier bags
2 sizes available
26x35x10 cm
35x42x12 cm
Grey - 2 black rib...
More information
Co-exhibitors
Press releases