BRAUMAT
Member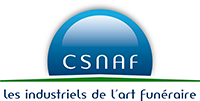 Stand
Description
Privileged partner of funeral arts companies for nearly 50 years, Braumat remains the specialist in engraving, cutting and sandblasting solutions.
Choosing Braumat means:
• …have the most complete offer on the market
• …choose products of excellence that have proven themselves, a guarantee of reliability, quality, and the sustainability of your investments
• …benefit from an exclusive company-training center partnership (IFRES)
• …access a complete, à la carte service offering
• …benefit from innovative and exclusive solutions
• …work with prestigious brands, exclusively for some
• …to be supported from generation to generation by a family business
• …take advantage of proximity, with a multi-site geographic location
Sector of activities
Machines and tools

Stone engraving machines

Plastic plates engraving machines

Printing machines 

Stone working machineries

Tools and supplies
Contact details:
http://www.braumat.fr
ZA LE CLAIR DE LUNE   
44360 ST ETIENNE DE MONTLUC
FRANCE
Tél : +33 2 40 86 91 68
Fax : 
Contacts:
Emmanuel Brault
General Manager
0676875864

 Anne ZAMMIT 
Assistant 
+33 6 15 93 01 30
anne.zammit@braumat.fr


Products
Photoengraving Workshop
BRAUMAT
Innovative and economical, LaserPro GCC laser engraving and cutting machines have been satisfying funeral arts professionals for y...
More information
The European-made Cyborg X-300 will allow you to engrave your plates in just a few minutes.
Its advantages: working surface of 300...
More information
Sandblasting workshop
BRAUMAT
With Goldmann sandblasting workshops you benefit from more working comfort and increase your production.
-Duplo, Blaster 40PD, BA...
More information
Co-exhibitors
Press releases