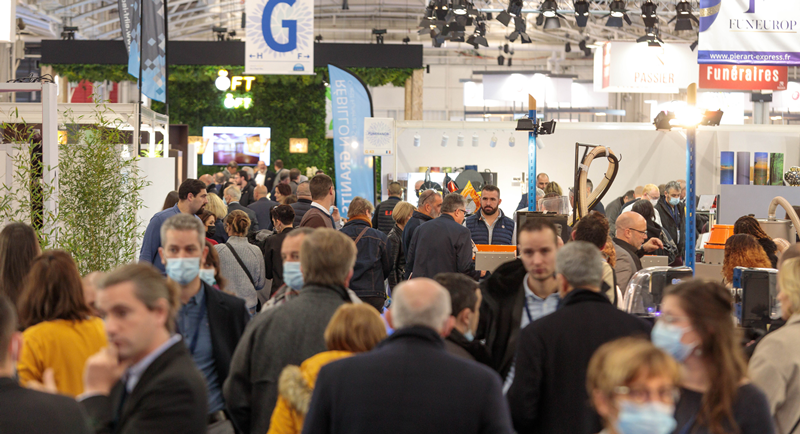 Dates and opening hours
Wednesday 22 November 2023 from 9am to 7pm
Thursday 23 November 2023 from 9am to 7pm
Friday 24 November 2023 from 9am to 6pm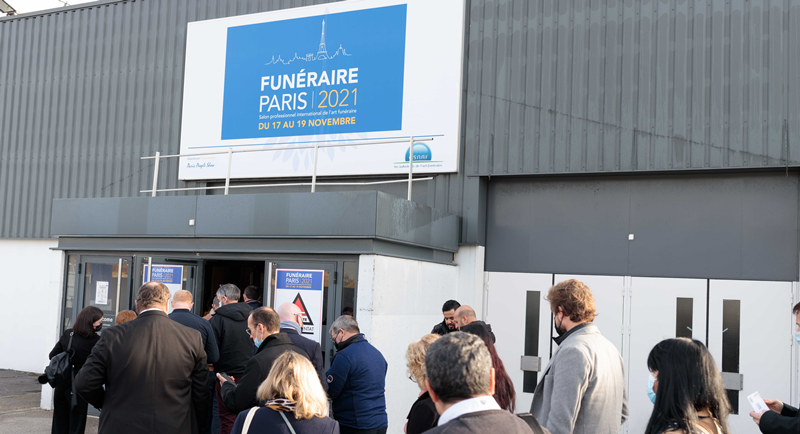 Venue
Parc des Expositions Paris Nord Villepinte - Hall 3
ZAC Paris Nord 2,
F-93420 Villepinte, France

By car
Take the 

Autoroute A1 from Paris-Porte de la Chapelle
Exit 2 "A4/Soissons/Marne la Vallée/Z.A. Paris Nord 2/Parc des Expositions".

Public transport

 - Station "
Parc des Expositions
"

 - Station "
La Courneuve
"  

- Station "
Front Populaire
"

 - Stop "
Parc des Expositions RER
"

Free shuttles
From 8:30am, each 10' minutes between the visitors parking and Paris Nord Villepinte Exhibition Center.

Hotel booking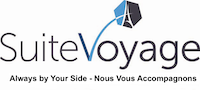 Get preferential rates from our partner SuiteVoyage to book your hotel near the trade exhibition.
For all group requests contact
pascal.bossis@suitevoyage.com

Book your flight
Travel between November 15th, 2023 and December 1st, 2023 to get a discounted fare with Air France-KLM.
You don't find the information you are looking for?
Don't hesitate to ask! The Funéraire Paris team would be delighted to answer your questions.